My mama came home with a new toy for me a couple of days ago - and since then I've turned into a completely crazy 4 month old puppy again!
This toy is grrrrrrrreat! It's called "Jolly Ball" and it's a soft plastic ball inside a tough outer ball, and it drives me absolutely NUTTY. Sometimes I stick my nose inside one of the holes and tongue kiss the inner ball, and sometimes I sit and bark at the whole toy until I go horse. This toy is evil and loveable all at the same time.
I even look more like a puppy! And, I didn't have to buy a jar of $1,000 face cream or go under a knife, or swim in some germy pool of water in a far off country.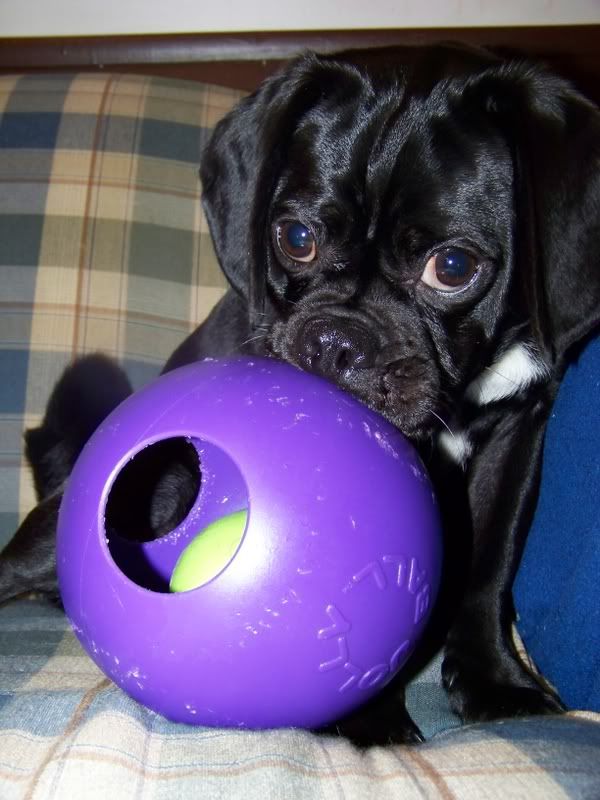 Patches doesn't understand my love for this new toy, and that is A-OK with me - because it means I don't have to share. He does a perfect job of staying out of my way when I am rolling it around the house. Besides, he's still a crazy puppy and doesn't need that fountain of youth yet.