The one drawback of having a younger sibbling, is having to share toys. We have a whole basket will of different kinds of squeekies, stuffies and chewies - but whatever I have, Patches wants. And, visa versa. It's just more fun playing with what the other has claimed as his own!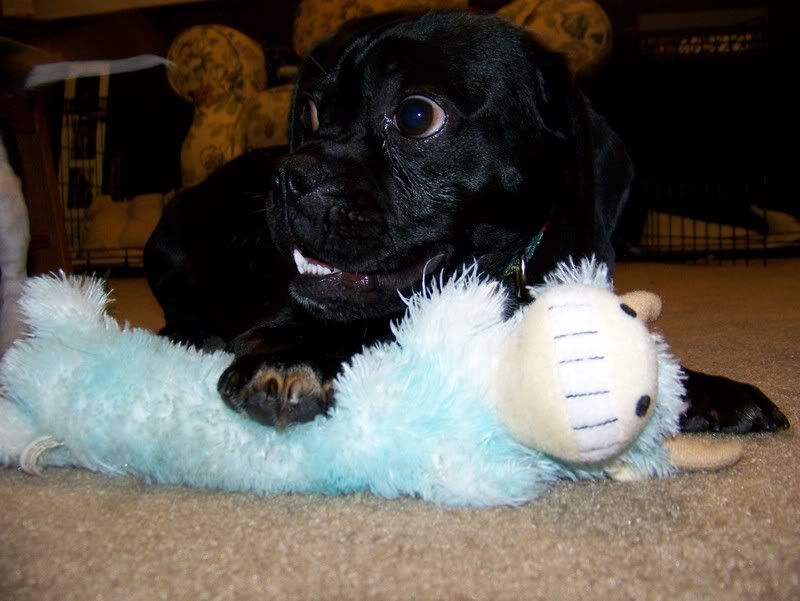 I can see that little puppy coming...
Sometimes, we share.
Patches, this is the way you bite it to get that squeeky sound!