This is why my mama calls ironic: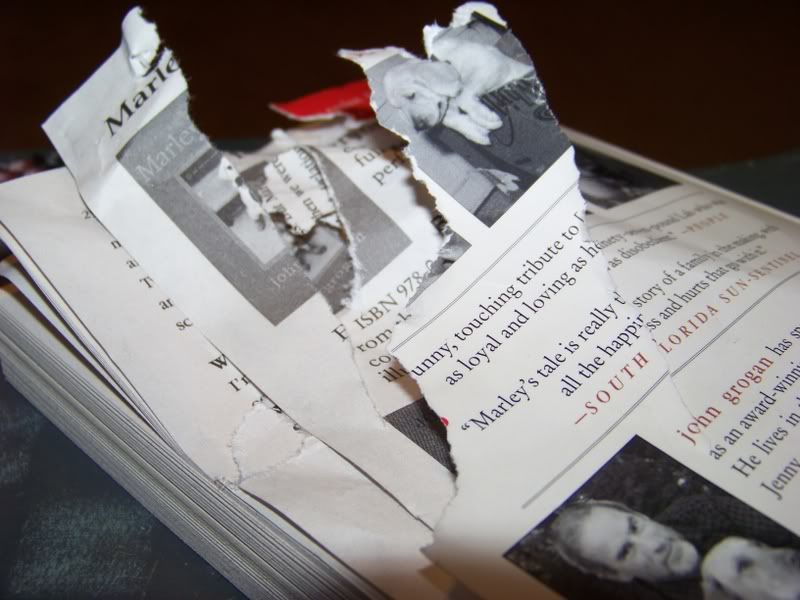 That's her copy of
Marley and Me
.
Somedog
in this household plucked it off of the bookshelf, while mama was in the shower, and ate it!
Don't tell anyone, but it was ME! Marley was a very naughty dog, but I'm pretty sure I could have given him a run for his money. I totally would've gotten away with it too, if there wasn't a chunk of paper caught in my teeth.