I went to the dog park for the very first time, and my doG! It was so much fun! Unfortunately, it was a cooler day and I had to wear my nifty sweater...strange that I was the only dog there in clothing! I wish my adult fur would come in so I wouldn't shiver every time I go outside when it is cool out.
I was the smallest one there, and the youngest...which meant that I was a target. But, don't worry - I can totally hold my own with the big guys. In fact, I think I prefer large breeds. We sniffed, and played and ran - and I went home nice and tired and happy.
After my intimate conversation with the lab above, I went over to hang out with a pack by the park's only bench. Actually, we were hanging around there because the pretty female Rotti was in heat. (Mama was a little upset that her humans would bring a dog in heat to a dog park.)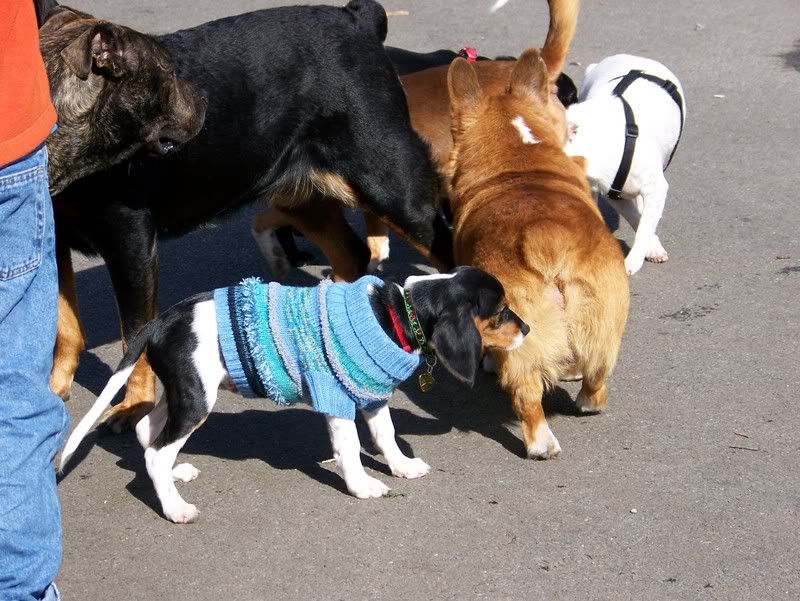 The Corgi was pretty darn awesome, and I hung out with him for most of the time...at least I think he was a he! He had a lot of fur and needed some serious grooming. I tried to watch him take a leak so I could tell for sure, but he must have an iron bladder!