I'd like to introduce you to Logan...he's a 15 month (!) old Great Dane who tips the scales at a very respectable 186 pounds. We hung out together this past weekend. We quickly became the Odd Couple of the dog park!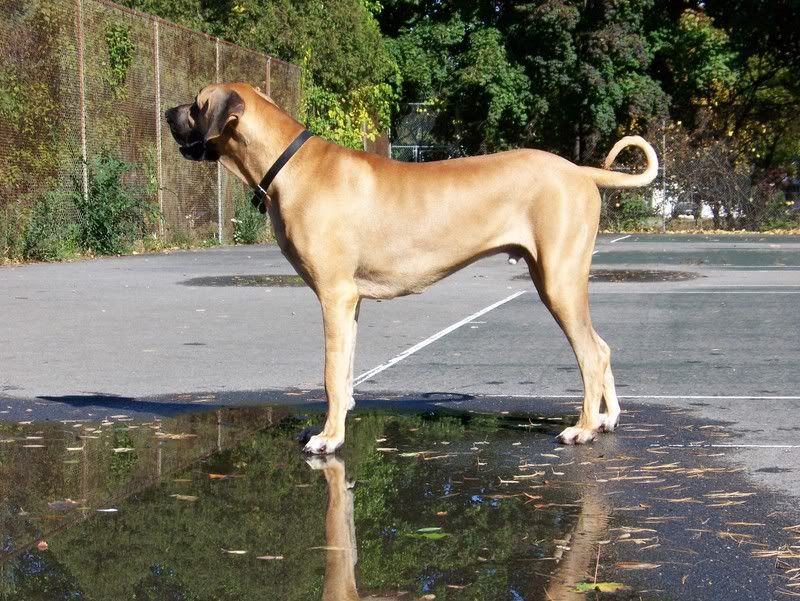 Logan is also built like a brick wall, or at least that's what my mama said when he ran into her and sent her flying onto her behind! Humans must brace themselves around Logan. Not only did Logan knock my mama down, but then he slimed her with all his drool when he apologized with a kiss! His humans felt so bad - but mama just laughed.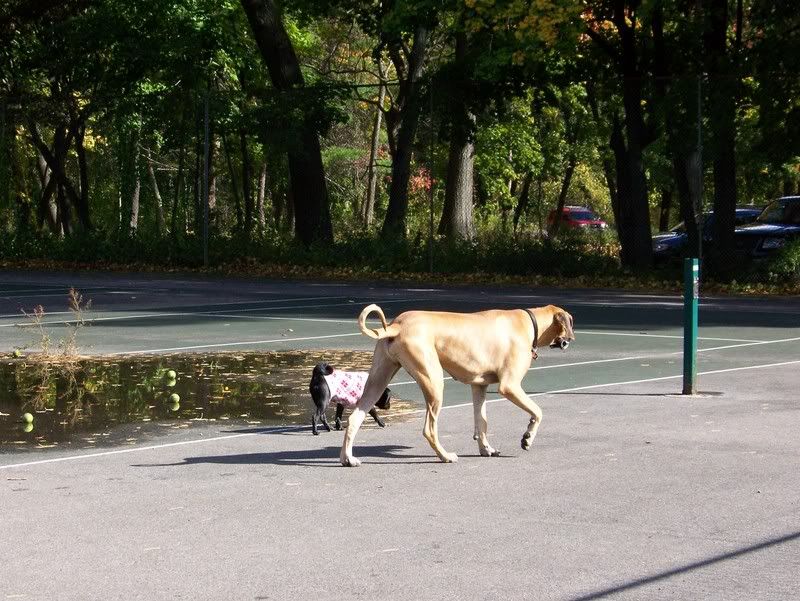 I hope we see him again the next time we go to the park.