My name is Patches, and I'm a digger. But, it's totally not my fault...I learned it from watching Sparky!
Yep, that's right, we both like to burrow ourselves under the covers. Sometimes, when I feel especially needy, I'll wake up at 4:00AM crying and yelping and mama will come and let me out of my kennel and cuddle me on the couch under whatever blanket she drags out with her. I especially like the down comforter because it cradles all of my manly curves.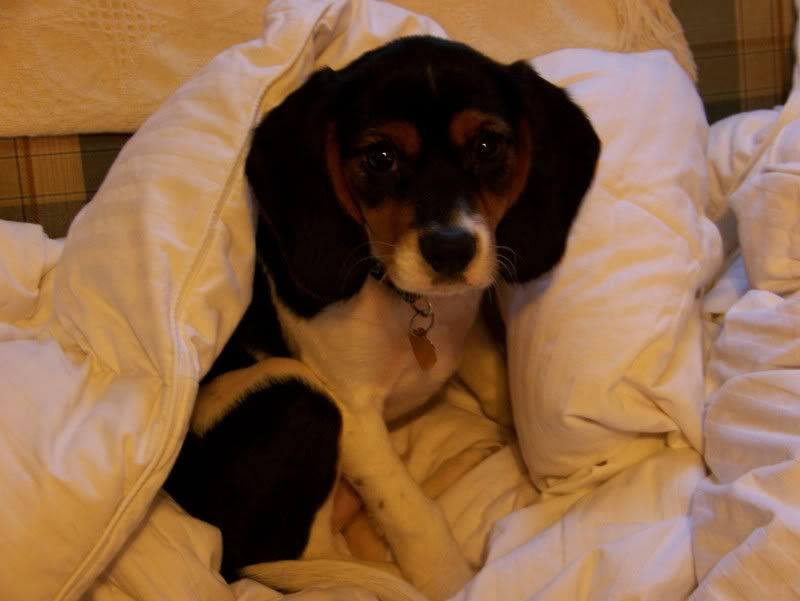 When we are allowed to sleep in the big bed, both Sparky and I nose our way down to mama's feet and chill out there the whole night, poking our noses out occasionally, to breath some fresh air. Sometimes mama gets nervous, and fluffs the blankets so we don't suffocate - but truth be told, we like the stuffy warmth.
It doesn't matter what I'm doing...if a human pulls a blanket out, I will worm my way under it and take a little nap!