Me, at 8 weeks old: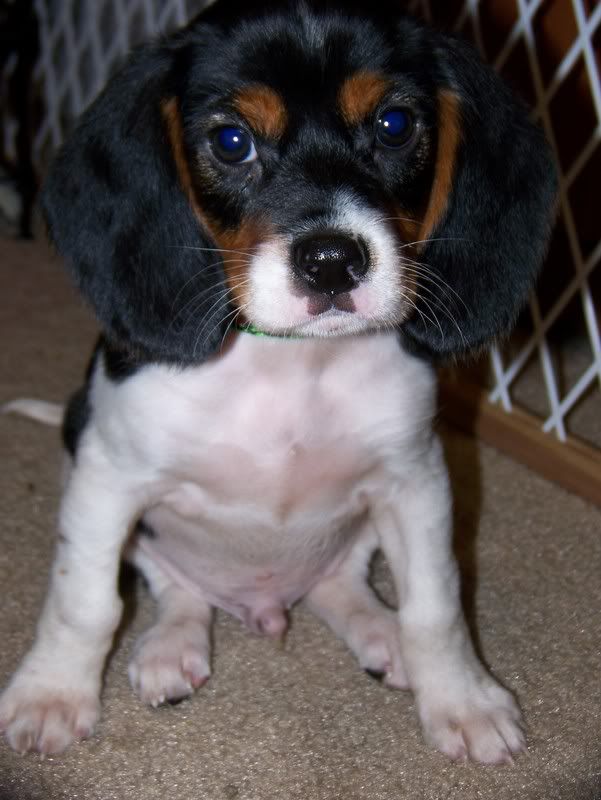 Me, today at 6 months old: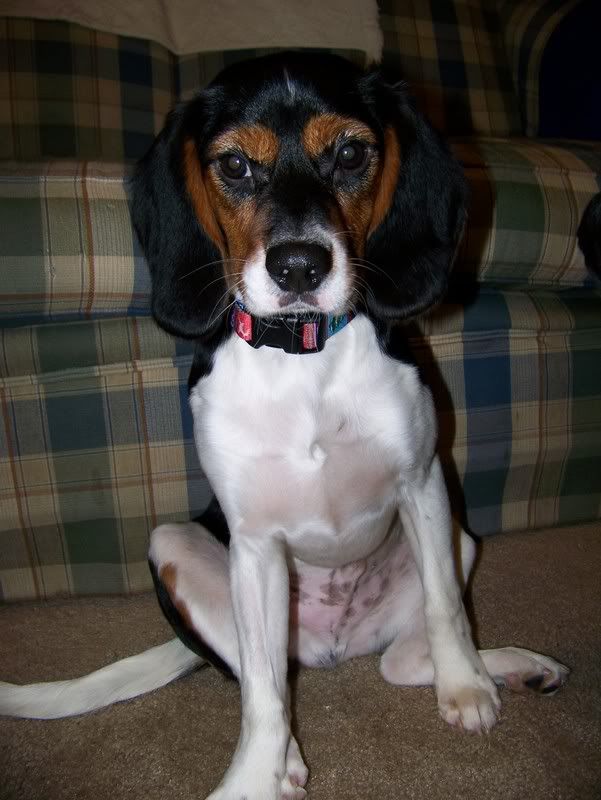 Mama says I'm all legs! (If you look closely you can see my scar. Sniff.) I'm finally growing into my ears! I also have more brown on my face and around my eyes, and more patches on my - et' hem - groin.
Looks as thought I will never lose that darn Hitler 'stache...