Let me start by saying that I don't mind bath time at all...sometimes I have to take
drastic measures
to make sure that my humans keep me groomed and clean. Like, taking a good old roll in some poop!
It all started innocent enough. Mama and I were playing fetch with my ball in the backyard...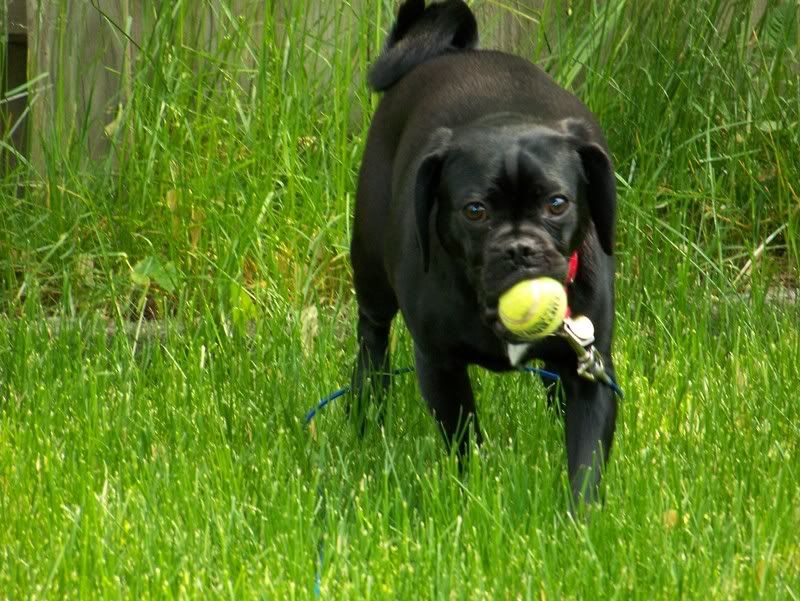 ...when all of a sudden, I smelled something different and wonderful in the grass near our blueberry bush. (Don't worry doggies - I've got that bush all scoped out...as soon as the berries are ready, they are mine!)
Like any smart pup, I rolled.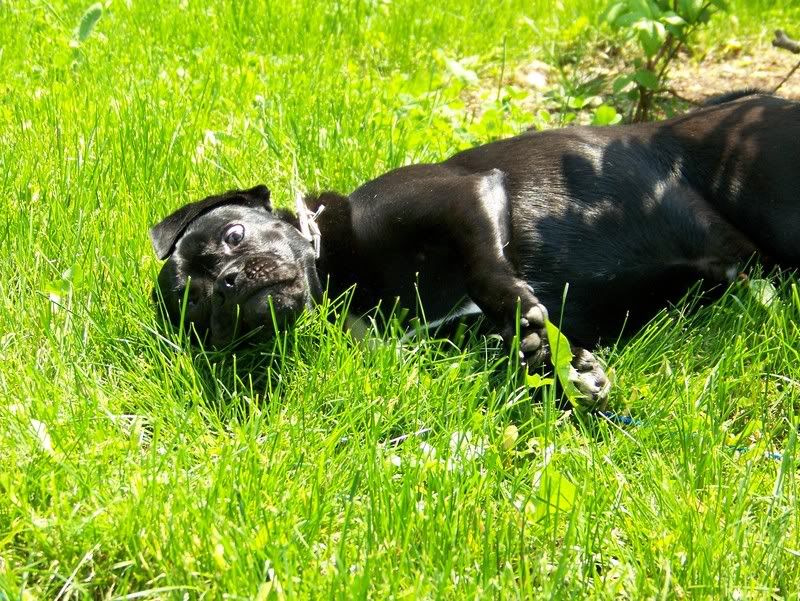 And, rolled.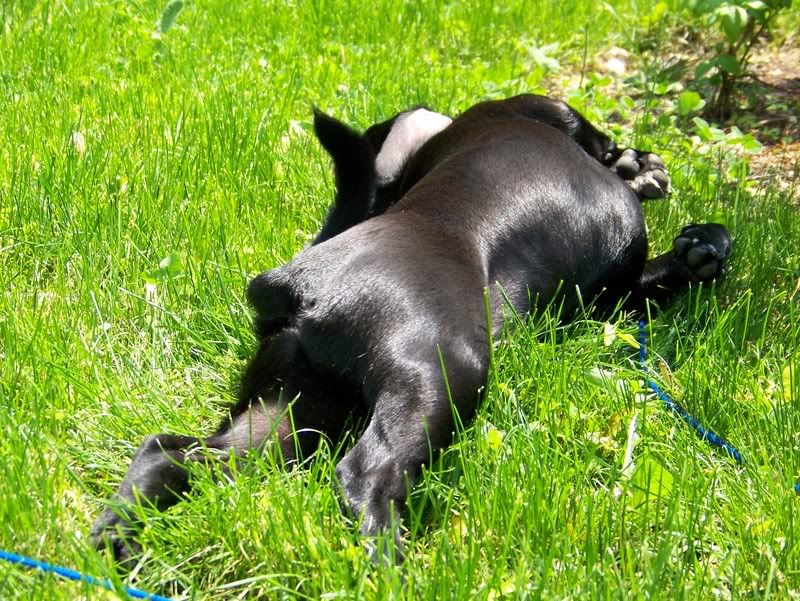 And rolled some more - and my mama was none the wiser - until I went over to her for a pat and a kiss. Suddenly, she wanted nothing to do with me!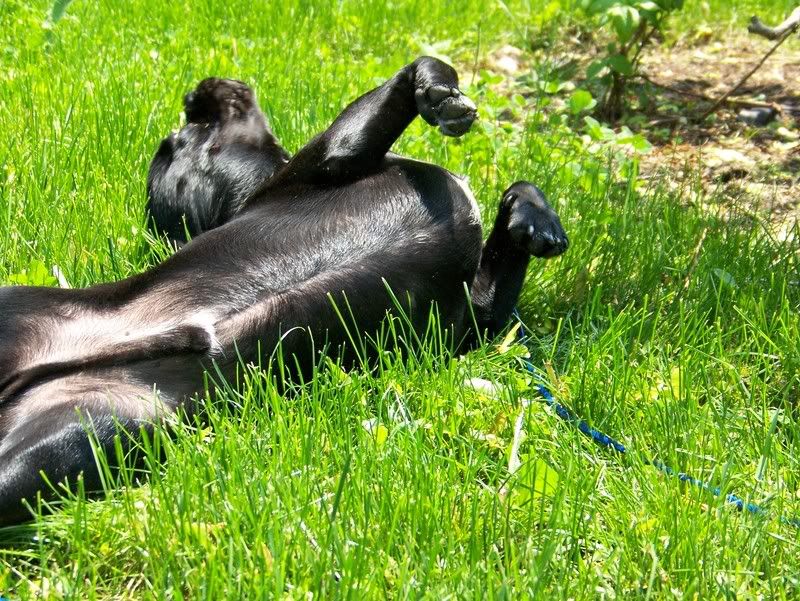 But, I got my bath.
(Edited to add - that last picture is rated for adult dogs...but please, if you have to look, check out the cool mohawk my vet lady gave me when I was neutered! People pay big bucks to have that done.)