Mama and I go on a walk every day - she says it helps me get my wiggles out, which assists me in my listening skills. Whatever! I like to walk, because it allows me to check my pee mail. (There's a lot of pee mail in my 'hood.)
Being a Puggle means that every.single.person we come across has to pet me. Lucky for them, I crave attention - but by the 20th or so human, I have had it. It's a serious mental workout! My mama makes me sit and stay the entire time, when all I want to do it jump up on them, sniff their crotch and lick any exposed skin. I can only get up after they walk away, which is never right after the initial petting. NO! They always ask my mama questions about me...like,
what kind of dog is he? How old? What's his name? What's the breed like? Is he good with kids? His tail is so curly!
Their conversations take foreeeeeeeeeeeeever. Ahhhhhhhh! So exhausting! I just want to bark out "do a google search!" Ruff, ruff!
You have to admit, I
am
pretty darn irresistable!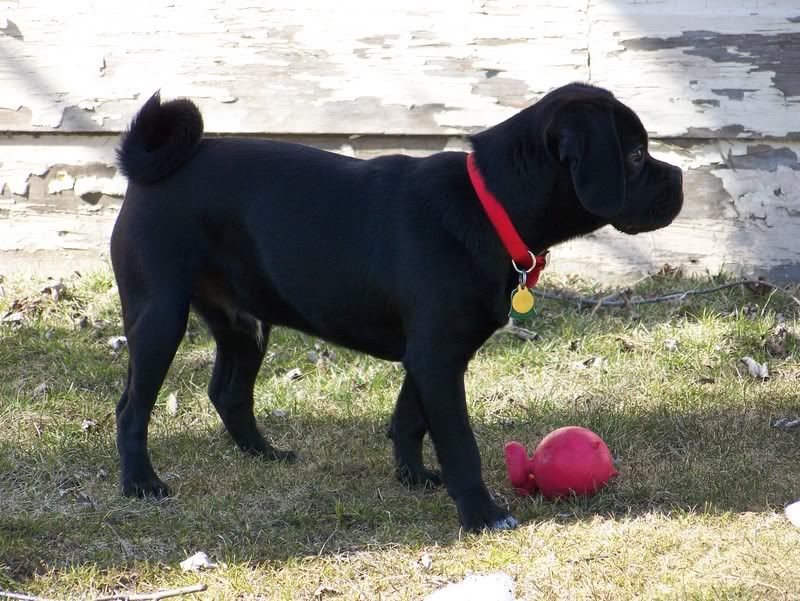 My profile, accompanied with my bad cuz.