"Black Dog" is my most favorite little friend. He's a Pug stuffy, and I've had him since I was a wee little puppy dog. At one point, Black Dog and I were the same size! Can you even believe it?
Mama says that Black Dog is my security blanket - I can't sleep without it. Every night when it is time to go into my kennel to sleep (or into the big bed when I got enough excersize!), I search around first for Black Dog to take in with me.
Black Dog, I'm gonna pounce on you!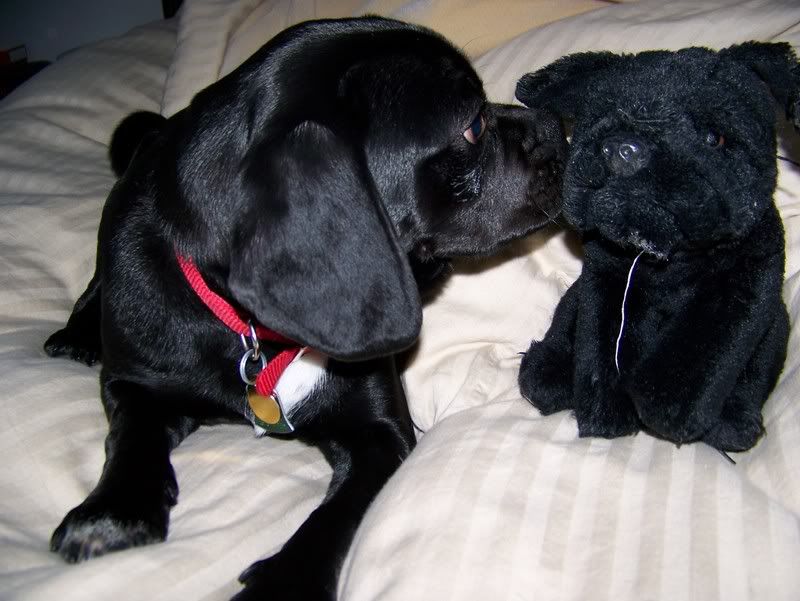 Can you keep a secret?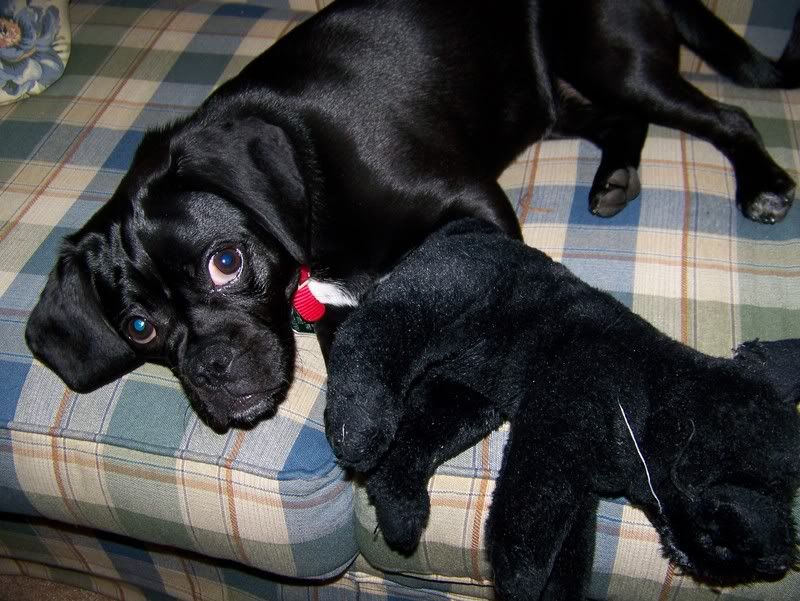 Yawn!