My parents are finally back from their vacation - and let me tell everypup...they smelt so strange. I think they may have cheated on me! Or, maybe it was because they spent 13 hours in LAX airport, before their red eye flight back to NY. Whatever the reason, I don't care!!! Because they are home!!!!! And, brought me TREATS!
Check out this amazing cache of goodies!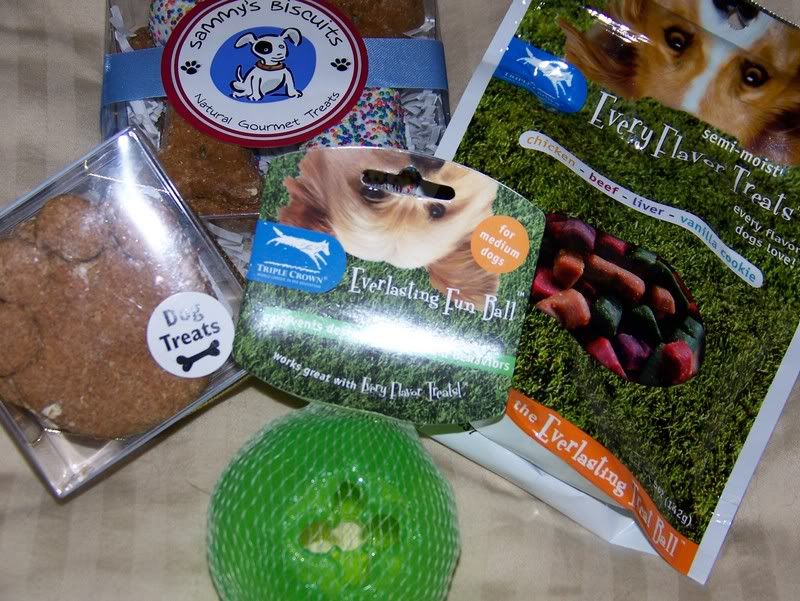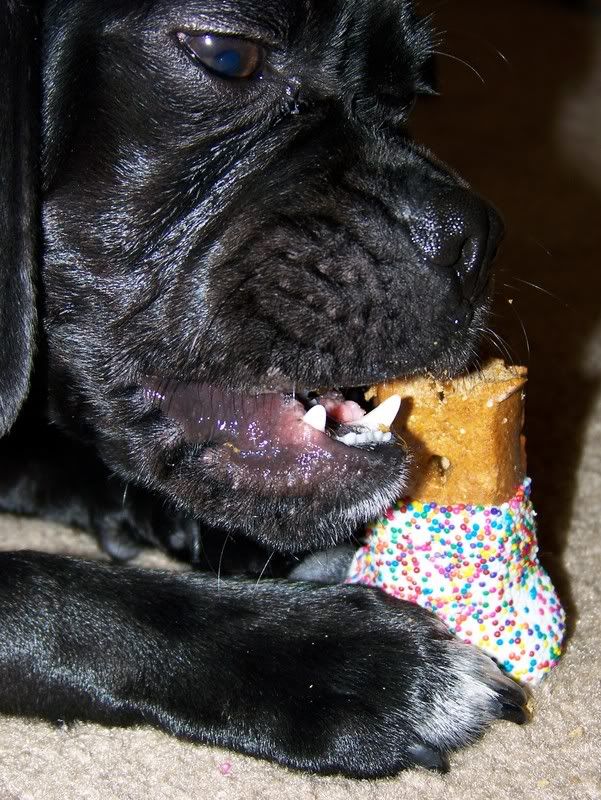 Thankfully, I didn't have to wait long to get a cookie.
I had a fine time at my Auntie's - and I learned a brand new trick. My mama let my Auntie borrow my baby gates, to keep me contained...but I learned how to hop over the gate! It was quite easy actually. I just needed to get a running start! I haven't tried my new trick at home though - mainly because there is no room in our 'partment to get that running start.
The one thing that was very hard, is that one of my cousins - the girl one named Kelsey - was scared of me. On the second night, I escaped out of my Auntie's room, and snuck into Kelsey's room and slept right at her feet. You can only imagine her surprise when she woke up in the morning! After that, I followed her around everywhere...and stole her spot on the couch whenever she got up! I don't think she is as scared anymore.
I did miss my mama terribly though...and decided to revolt by refusing to sleep through the night. I got up every morning at 4:30am and howled right into my Auntie's ear. I know this was a naughty thing to do, but I am hoping that the next time my mama and pop leave, my Auntie will not want to take me again, and I will have to join my parents on their vacation!