This weekend was all about me!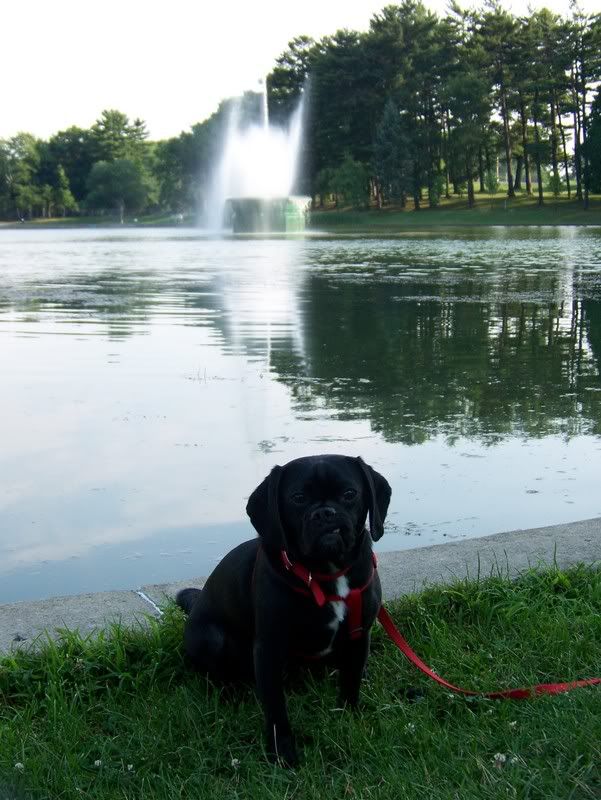 My mama found a small lump on my right hip, so she made me a doctor's appointment for Saturday morning to get it checked out, and to get me all updated on my shots. I got to visit with my vet lady who is so nice, and gives me lots of treats! My mama was smart and brought little puppy cookies for me to focus on while my eyes, ears and teeth were looked at. I didn't even yelp when they took my temperature - in fact, I only knew they took my temperature because they told me! I didn't feel a thing!
My vet lady thinks that my lump may just be a fatty deposit, since it doesn't hurt me and it is not hard. My mama has to keep an eye on it, and call her if there are any changes.
Now, onto the shots...my mama is the squeemish type of human - even at 30, she still cries for shots. What a baby! I didn't cry at all, because I am a manly puggle. I did struggle a little when they gave me a squirt of vaccination up the nose though. That wasn't fun!
Afterwards, I hung out at the house and snuggled all day and night.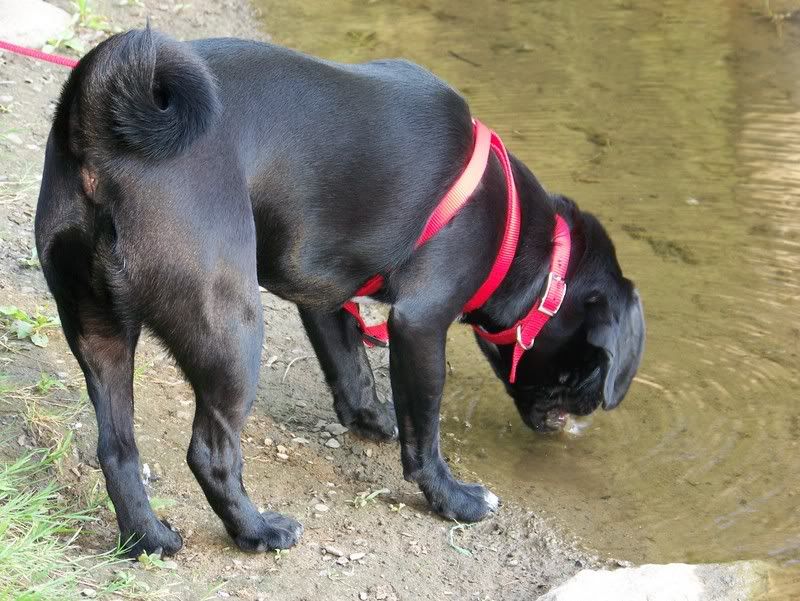 Yesterday I got my mama and pop to take me out for a ride in the car...they asked me what I wanted to do, and I barked "Dog Park!" So, we went!
But first, we took a nice long walk around the lake to expell some of my nervous energy, before we entered the fensed in park. There were so many dogs there! Some small, some big - all friendly...especially my pal Gizmo the pug. I was a little nervous at first, because everyone came over to smell me and say hi, but as soon as I loosened up a bit, I had fun. My mama brought a tennis ball to play with, so I got a lot of free running time in.
I slept like a baby last night, it was great!