I got a new one the other day...it's bigger and badder than my first one! I spend hours and hours working on getting those treats out of it! My mama likes to fill it with a doggie cookie
and
peanut butter - two for the price of one.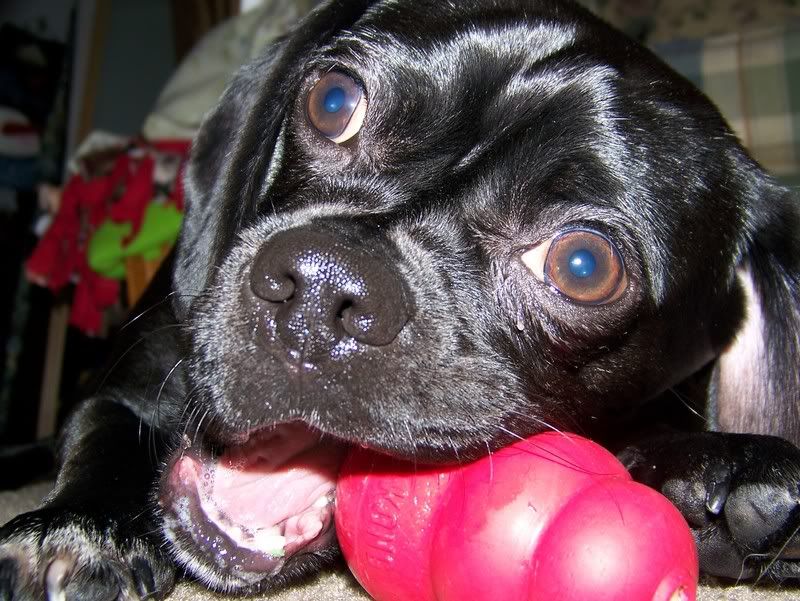 Totally foaming at the mouth!
BTW - my pop made me bleed the other day when he cut my nails. Our livingroom looked like a crime scene! My mama says that I will be getting my nails cut by the vet and/or the grooming station from now on, which is fine by me. I only want the professionals to give me my manicures.