First of all, I'd like to wish everypup out there a Happy 4th of July!
I'm proud to be a puggle! I'm 100% "Made in the USA," even though my red, white and blue collar says that I'm made in China.
I encourage everypup out in cyber doggie world to sit back, relax (maybe take a dose of benadryl), watch some fireworks, and eat a bunch of marshmallows.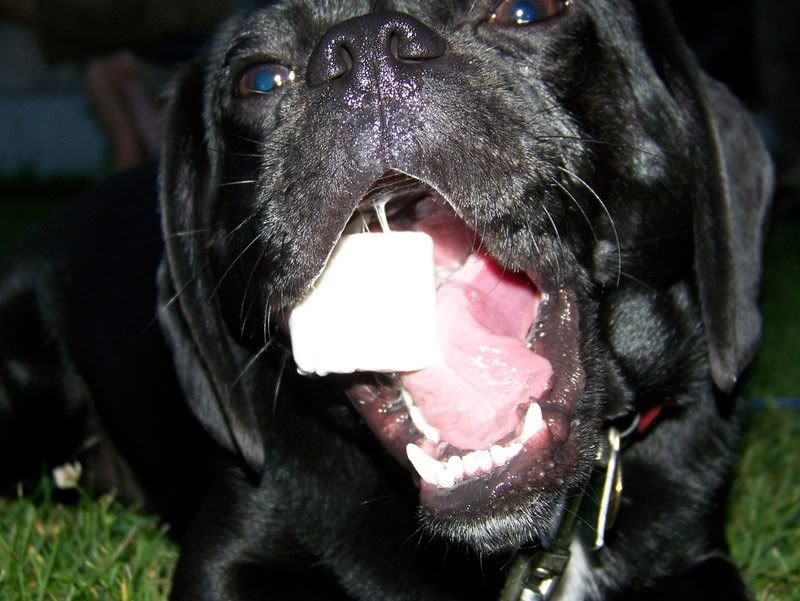 Marshmallows are now my most favorite thing in the whole wide world - they're super sticky, but really fun to paw around and eat.