While my pop was away on a "boys only weekend" my mama decided to paint the kitchen - as a little surprise. She picked a lovely shade of yellow...it reminds me of the sunshine! Of course, I helped as much as possible.
Unfortunately, I was not a neat as my mama, and I got paint all over my ears.
I still don't really know how that happened! One minute I was neat and clean...and the next minute the back of my ears are yellow! (I didn't get any on my paws though, like some of my dog friends told me to do!)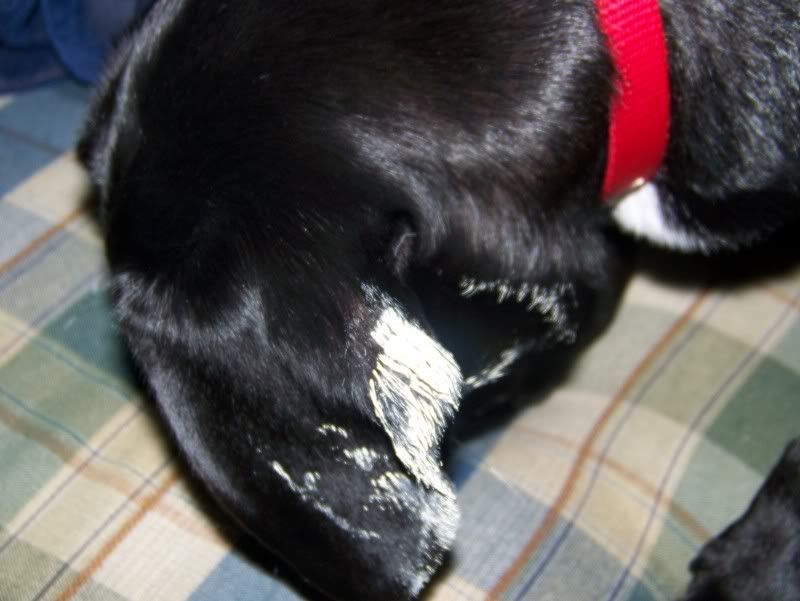 Luckily, the paint was water based, so a simple bath got rid of the crud.
This is the only picture where you can actually see the color.