We are offically snowed in here at home. Last night I heard my mom and dad talking about this "big snow storm" but I really had no idea what they meant. This morning I found out. I don't like the snow too much - especially when it is higher than me. Plus, it is very cold. I felt like I would turn into a frozen pupcicle this morning while I was out finding a place to poo.
We are supposed to get
2 feet
of this stuff. I am only a foot tall when sta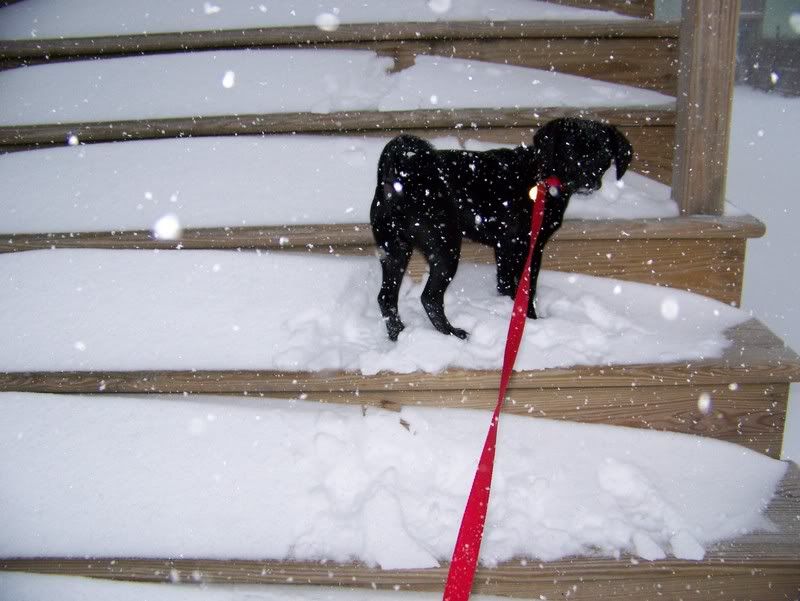 nding on all fours. What in the world will I do?
I did not want to go down those stairs this morning!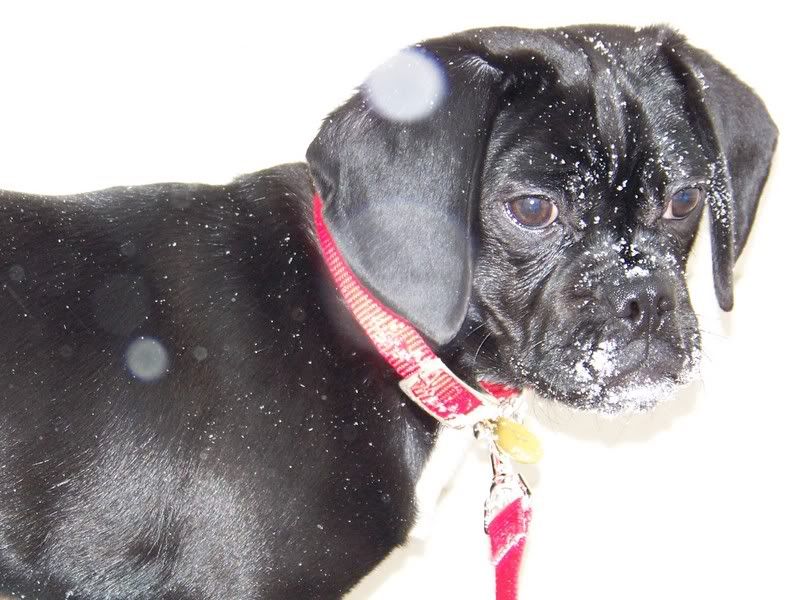 Me, not happy, but sporting a pretty cool snow beard.