Welcome to my brand new dog blog. I started this blog to keep all my peeps and bitches updated on my happenings. Although I am crated during the day while my parents are at work bringing home the bacon, I do party hardy in the evening!
I am only 4 months old, so I am very much still a puppy. My parents *think* I am almost pottytrained, since I have not had an accident in the house in at least a week - I'm thinking it may be time to send them a fast ball. Ruff, ruff!
Here is a picture of me, the first day I cam home...
I so had them fooled!
Here I am now...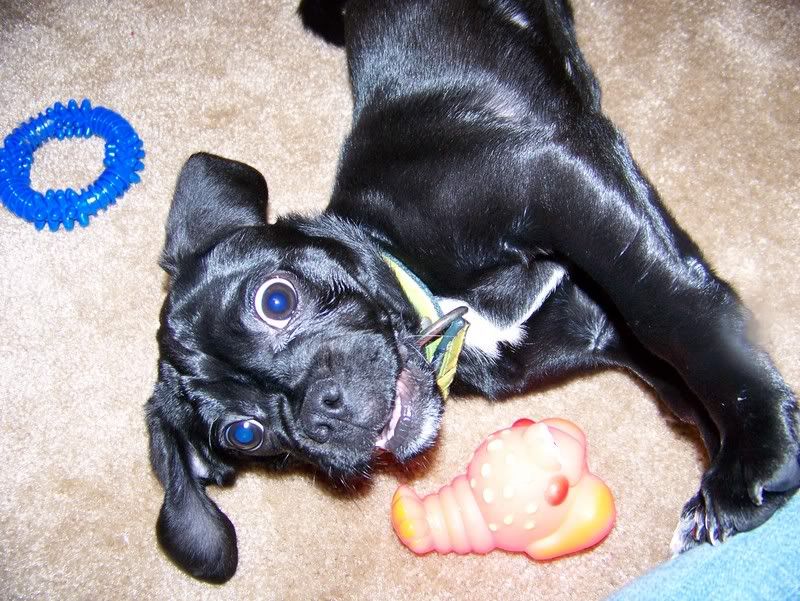 Devil Dog!