My mama yelled so loudly at my pop last night, I thought he would run away with his tail between his legs! You see, I'm not supposed to play rough yet (my vet lady will tell me if it's OK this Thursday when I go in for my post-op check up) - but he didn't listen to mama when she told him. And, of course, I didn't say otherwise because my pop is a lot of fun!
This is me, squeezing myself between his legs. Look my the tongue peaking out!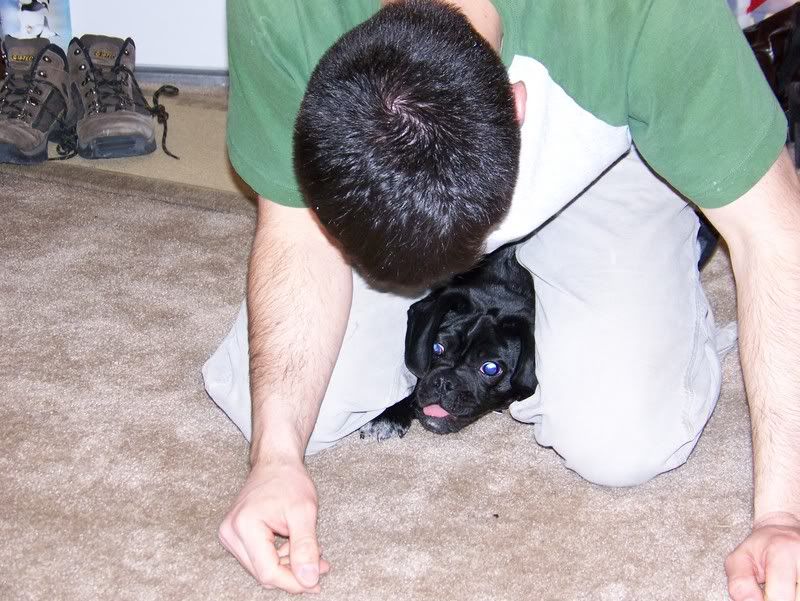 Don't I look scary with all those new teeth?!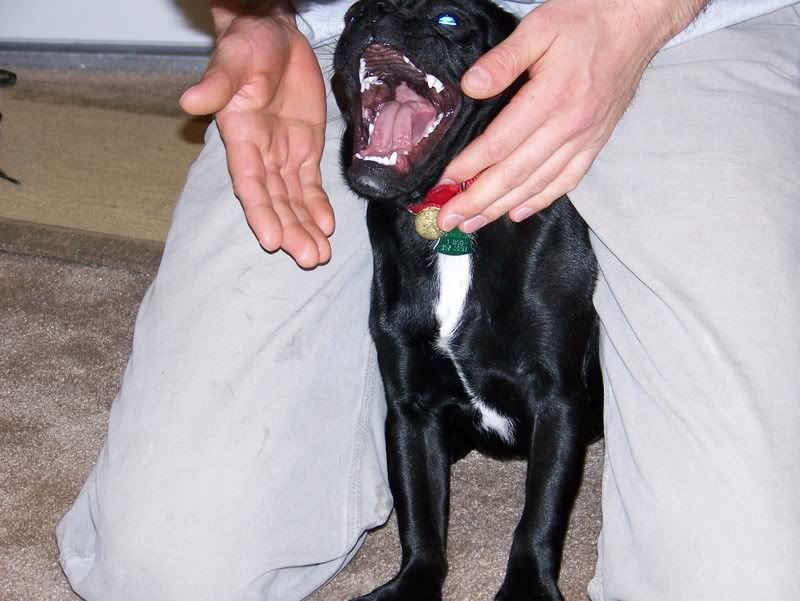 My mama thinks I look possessed in this picture. Funny, weird eyes - imagine if I looked like this in real life...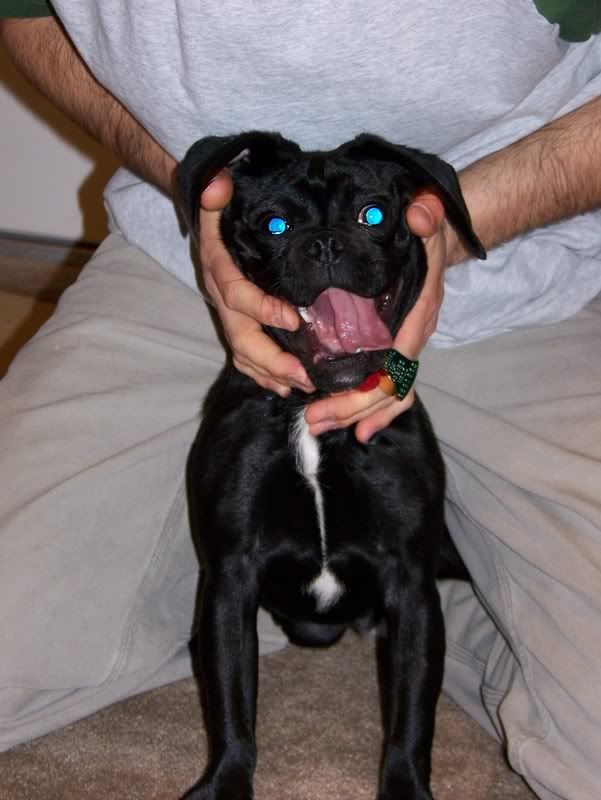 The playing had to stop when pop got hurt. I think one of my well manicured nails got him. Either that, or my snaggle tooth was the culprit!