Did you know that when the snow melts, it creates humongous puddles!?!?! There is nothing more fun that stomping in a puddle - with two feet! The water splashes on your tummy and your chin - and if you aim right, it was splash your human too! (I overheard my mama talk about how I attack puddles like a human 3 year old would!)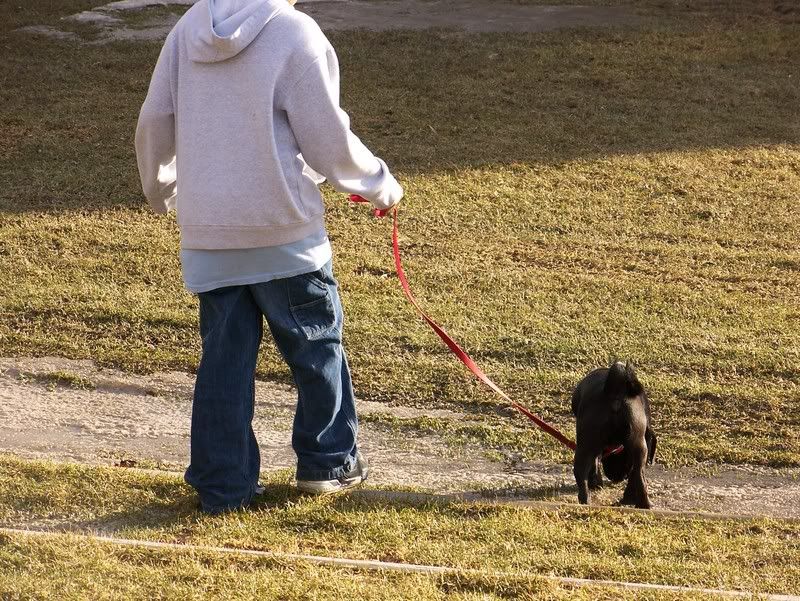 My "cousin" came on our walk yesterday. Since, I am staying at his house when my mama and pop go on vacation in May, I decided that he should practice walking me on my leash. He did alright, for a newbie. Of course, I let him off easy - listening to his commands and not pulling too much. Look how slack I am keeping my leash!
I was rewarded with some yummy treats for being such a good boy!