My mama searched and searched, and could not find the much talked about dog park - so my pop stepped in, and saved the day! Goodness, that man has a good sense of direction!
I was a little weary going in at first, so my mama let me sniff around the fence area and greet some of the dogs (and their humans) before stepping in. A couple of seconds later, I was in the dog park - off my leash - and on my way to making lots of canine friends. It was the bestest! There were lots of doggies there...Pugs, Beagles, (could've been my parents! Ruff!) Labs, 2 Newfies - 1 that was as big as a horse! - Terriers of all kinds, and a Pittbull. The Pitt's name was Zeek, and we played a lot, which kinda made my mama a little nervous, but I could tell that she was keeping a good eye on me. Zeek would chase me, then tackle me - but then, I would jump on him. It was great fun! Zeek's mommy called out all kinds of commands to him...and he followed them. He's so smart. I hope I become that smart, with the help of all my schooling.
Here are some pictures of my day: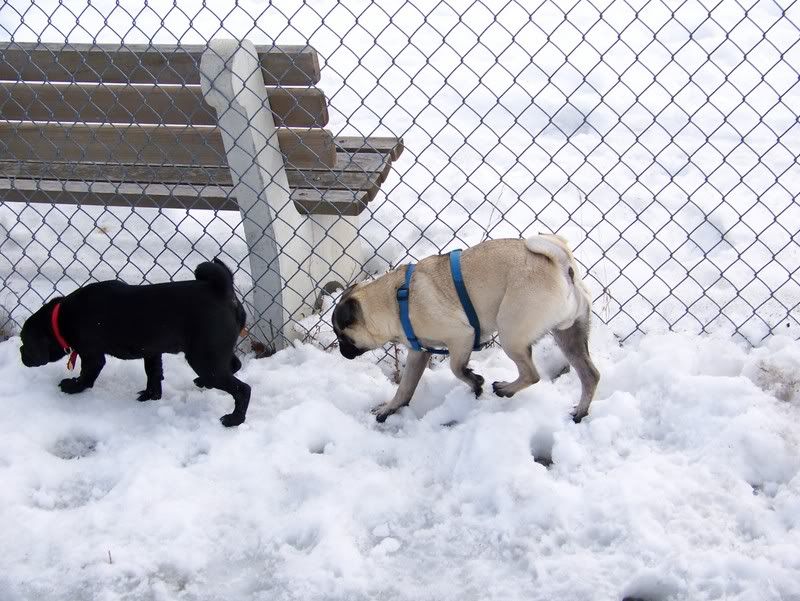 This Pug was really intent on smelling my butt! We played "follow the leader" a lot, and I was always the leader!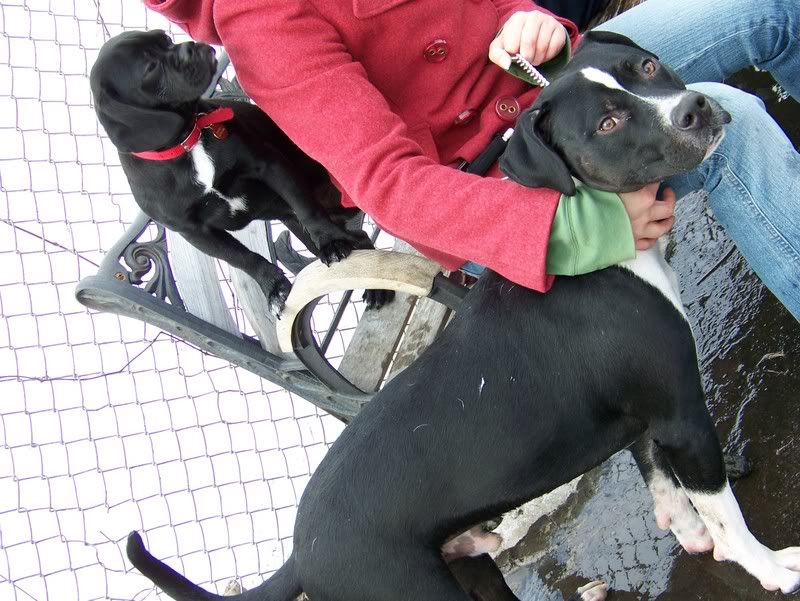 Me and Zeek (and Zeek's mom) on the benches as the Newfoundland horse came into the park. Zeek and I kinda look alike...I'm the smaller one.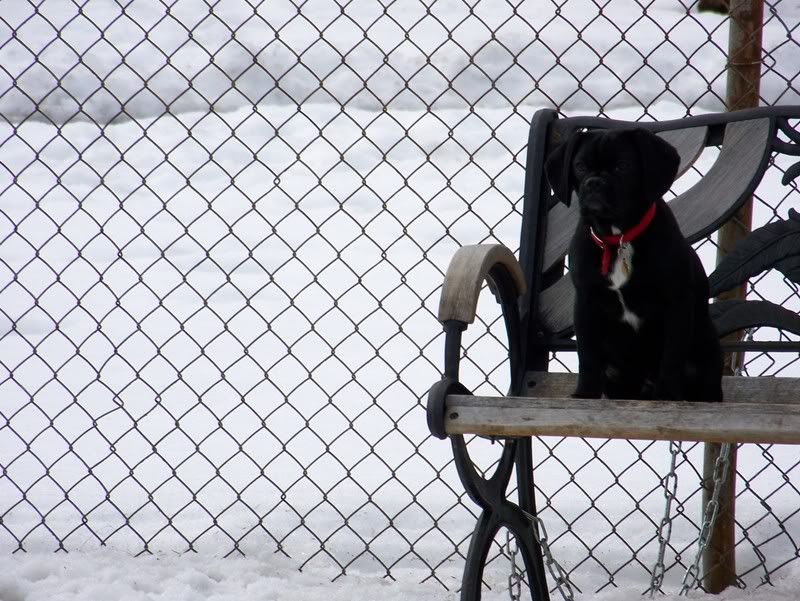 Woof! I needed a break!