My mama tries so hard to tire me out by taking me on super long walks - sometimes a couple a day. It's too bad that I love them so much! They just re-energize me instead of pooping me out!
Speaking of poop - take a look at this picture:
(
I dropped 3 of 'em on this particular walk...mama only had bags for 2 of them. Whoops!
)
We took a different route this time, and witnessed a soccer game. We stayed only a minute, because the people were very loud and I was ready to boogie. We've had some really beautiful weather lately, but check out that huge snow pile in the background! It'll probably be there until June!
We learned a couple of things from this excursion...1. the bike trail is dangerous with a ton of broken glass and many, many scary pedestrians on bikes 2. mama has to bring some water for me to drink along the way. I think she sometimes forgets that I am part pug and I overheat quickly and 3. you shouldn't talk to strange men with strange looking dogs because they will tell you their life story - and it's not pretty, especially when they start talking about wanting to shoot all of the geese in the park!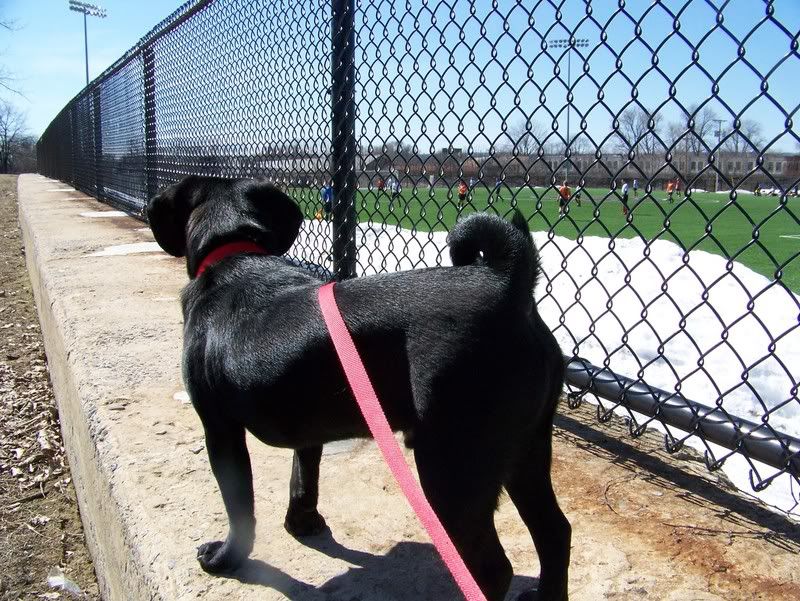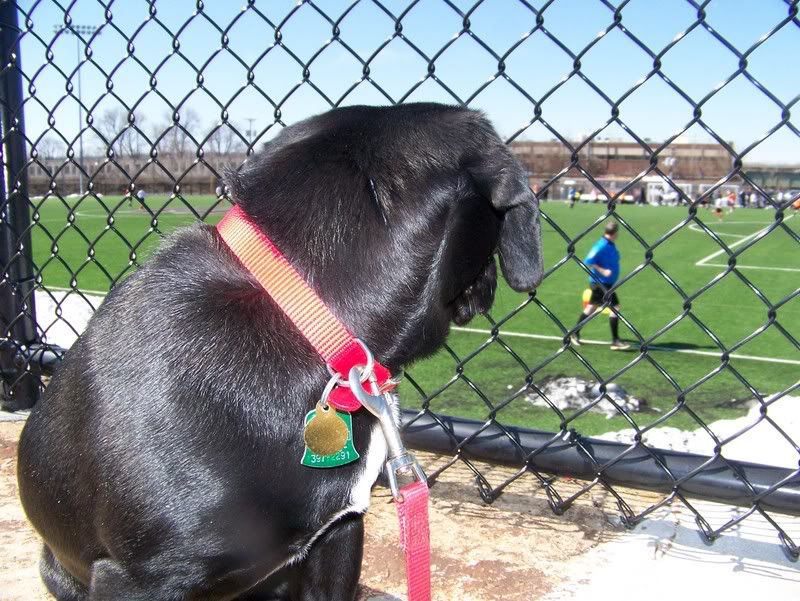 Hey! That referee has a beer belly!