My mama brought some work home with her yesterday. She works at a Symphony, and occassionally brings home music to "bow." (Ever notice how all of the violin, viola and cello bows always go in the same direction? My mama helps with that!) Everytime my mama brings home work to do, I try to help. When she doesn't let me help - I go on a rampage! (I can't help it...I'm just a puppy...)
Here I am trying to keep the music warm.
I'm very good at it, and since it's either let me lay, or watch me destroy, I got to stay where I was...being the warmer.
I'm sure the musicians won't mind a little pup-hair on their pages.
Ut-oh...mama tried to mess with me! Don't move the music woman!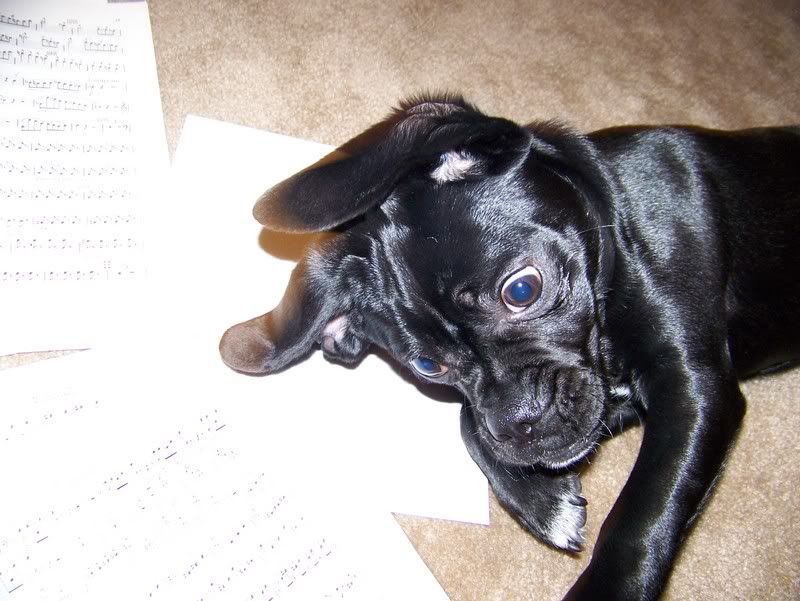 After helping my mama, I decided to terrorize my pop. He was just sitting in the chair all nice watching TV...I crept over quietly...and PULLED HIS SOCKIE RIGHT OFF! Then, wouldn't give it back. Ruff, ruff! I have very stong canines. Look how long that ankle sock got - I totally stretched it out.