Happy Easter to everypup and your humans!
The ears snuck up on me! My mama tried to tell me that I, Sparky the Puggle, was the Easter Bunny, but I was not having it.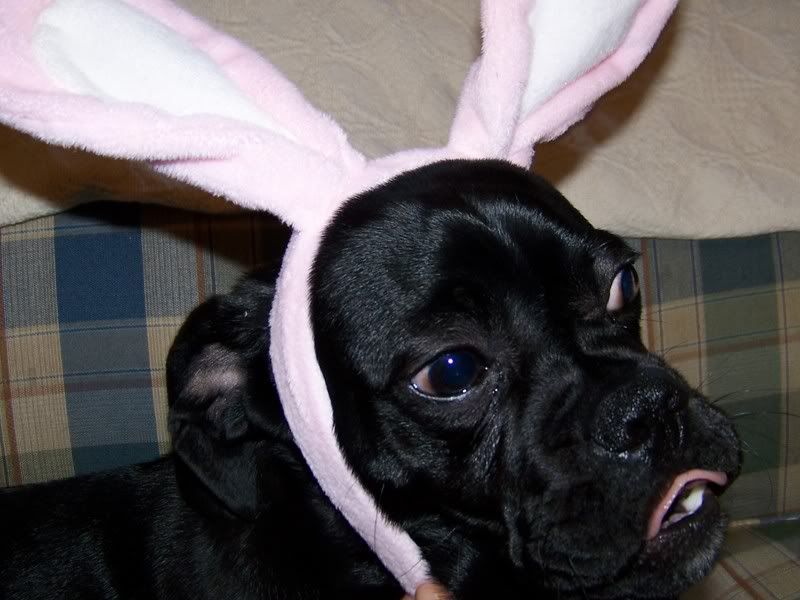 Hey look....my tongue matches the ears.
Then, she transfered the bunny ears to my doggie basket! (Hey pups - that basket is filled with treats and toys!!!! I like this holiday the bestest!)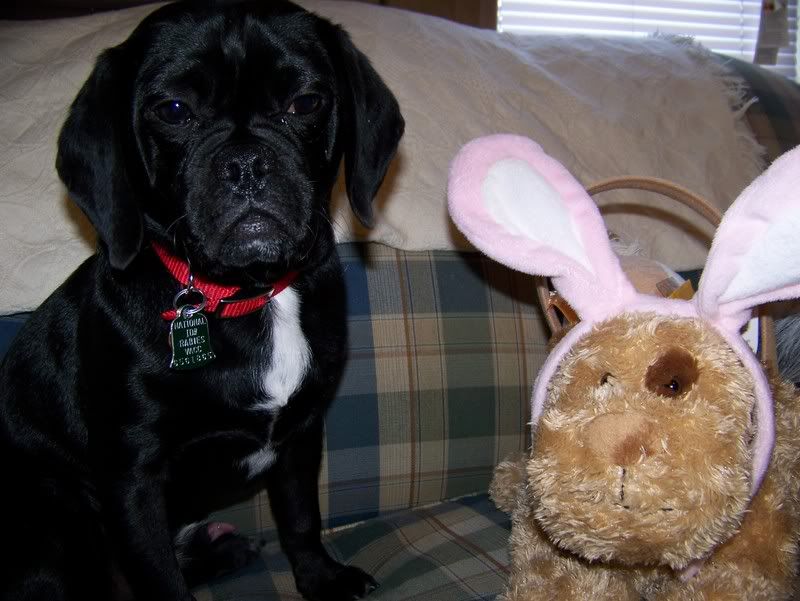 Afterwards, I started to get a little frisky, and decided to destroy the ears, so they wouldn't sneak up on me again.