My pop isn't known for his use of the English language - - but both he and my mama like to play Scrabble. However, each game usually involves some kind argument and a search through a dictionary! As my mama likes to say "two consonants and one or two vowels does not necessarily make a word."
I tried to help him.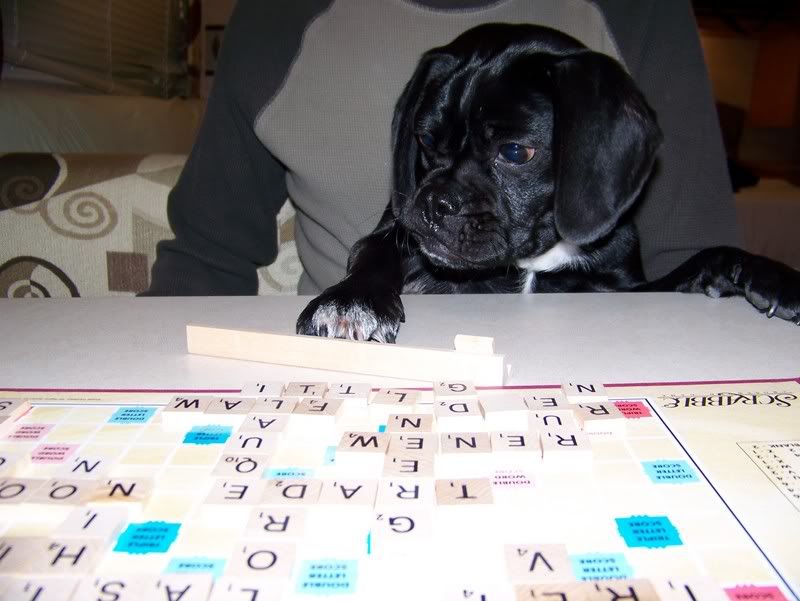 But, he still lost by over 100 points.