I'm like glowing from the inside out in this picture!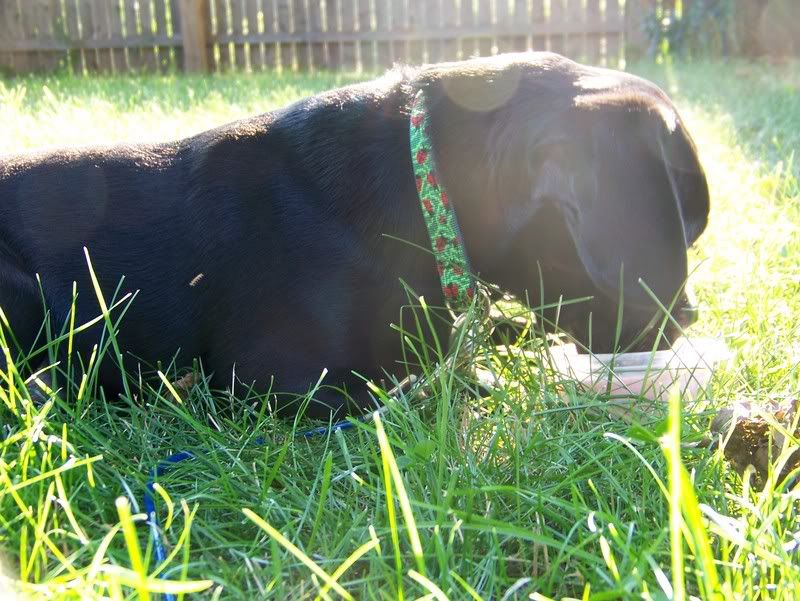 This was taken yesterday, eating a homemade strawberry and banana frosty paw. It was delicious!
Oh! And, see that new collar I am rockin'? Both me and my pop think it's rather girlie. What kind of boy dog wears ladybugs? The worst thing...my mama bought a leash to match as well. I think she wants me to get beat up!