Wally
sent me a pressie! I missed the whole "get on the pressie" list a while back - but he took it upon himself to make me feel included. Isn't he the bestest?!
I siffed all around the outside of it, then stuck my head right into the envelope!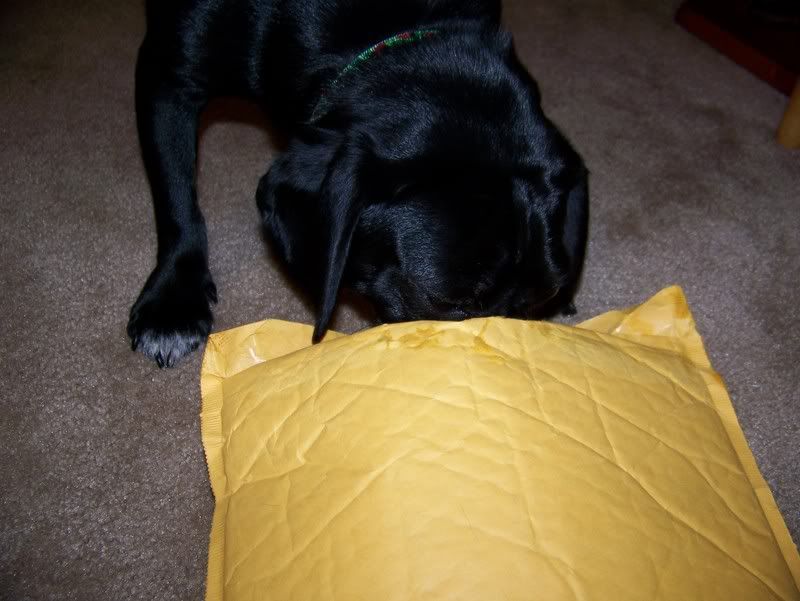 Look at the bounty! It was filled with fabulous stuff. I was so excited to just dig in (you can tell how excited I was, if you look closely), but my mama made me sit to take a picture first. I'm trying my best to give her my best stink eye.
Wally even included a card, with a bit of him in it. My mama let me sniff it a little, but then I tried to eat it - so she took it away. I think that if Wally and I were to meet, we'd be great friends. I already know what he smells like - and I can tell you that he smells very friendly and manly!
My mama let me eat one of the treats he included - a sausage treat...it was good, and reminded me of my
poo incident
, only much tastier.
Thank you Wally, my favorite Corgador! You are a great friend!