Not only am I getting a new brother this week, but my mama is also going through all my old toys, and replacing them with fancy new toys! This whole family thing rocks!
My mama won't let me meet my brother until Thursday, because she wants us to meet on "neutral ground" - whatever that means. But she did come home yesterday with a towel that smelled just like what I imagine my new little brother will smell like. I carried it around everywhere and even slept with it last night. Maybe I can roll around on a towel for him, so he can smell me!
Check out these new pictures I found in the camera:
Wait?! Is he a dog, or a cow?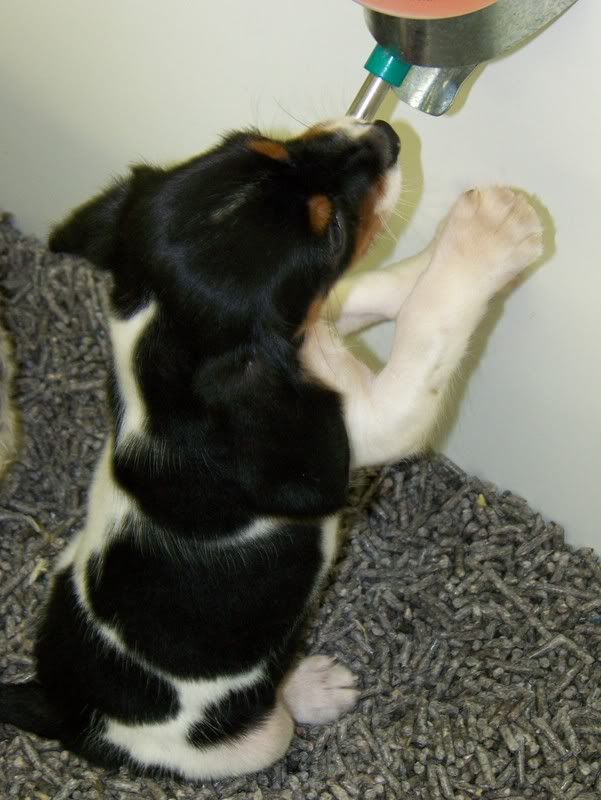 I can certainly appreciate needing to take a little drink after playing hard. He is going to love the treats the humans give out here! Hopefully he won't get too jealous of all my awesome tricks.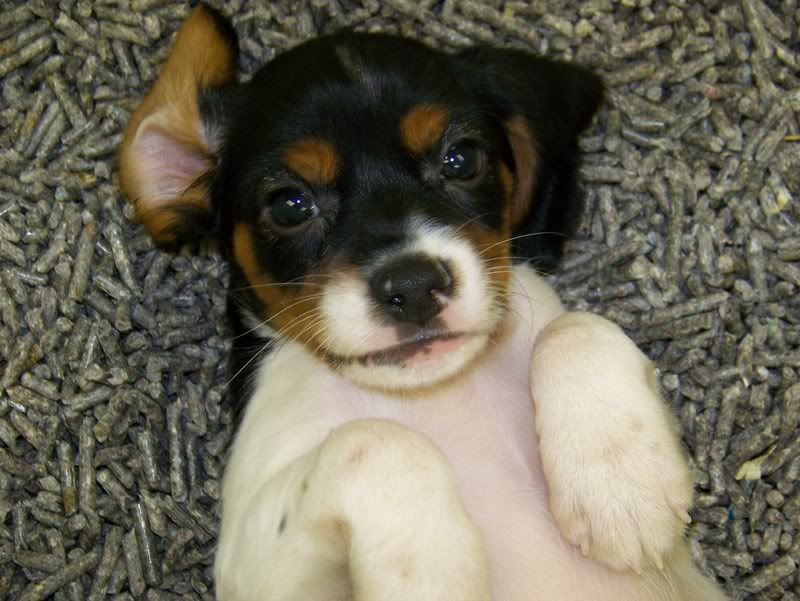 Looking fiesty! I do have to be careful, because he is only 4.11 pounds at the moment...just a peanut.

And, just in case anyone forgot how incredibly cute I am, this is me, sitting nicely, at the curb. My mama makes me sit before we cross the street: