Patches
is home!
First of all, I have to say that he is one sleepy dude...he sleeps all the time! Like, right now he is on my mama's lap - asleep. Unfortunately, he doesn't snore like I do, so it's hard to tell if he's really sleeping or just faking.
I do like him though. When he's not fast asleep, he likes to play bitey face and tug-o-war. I have not lost a game of tug-o-war yet! However, Patches does cheat at bitey face...he goes right for my jowls with his tiny, sharp puppy teeth. He's going to be a fierce competitor one day.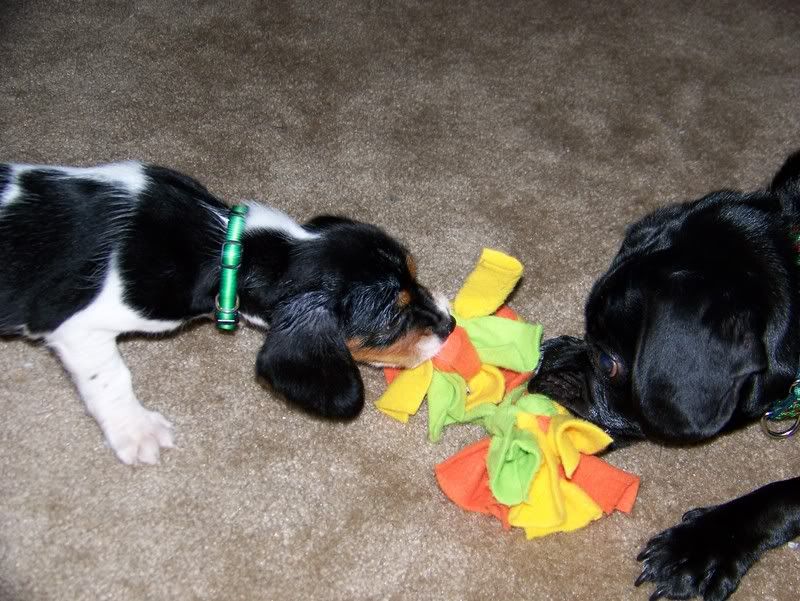 He looks wet in the face, because he just had a bath!
Here he is during one of his many naps. (Look at that pink belly!) I let him borrow
Black Dog
to snuggle with since I don't come close to fitting in his bed.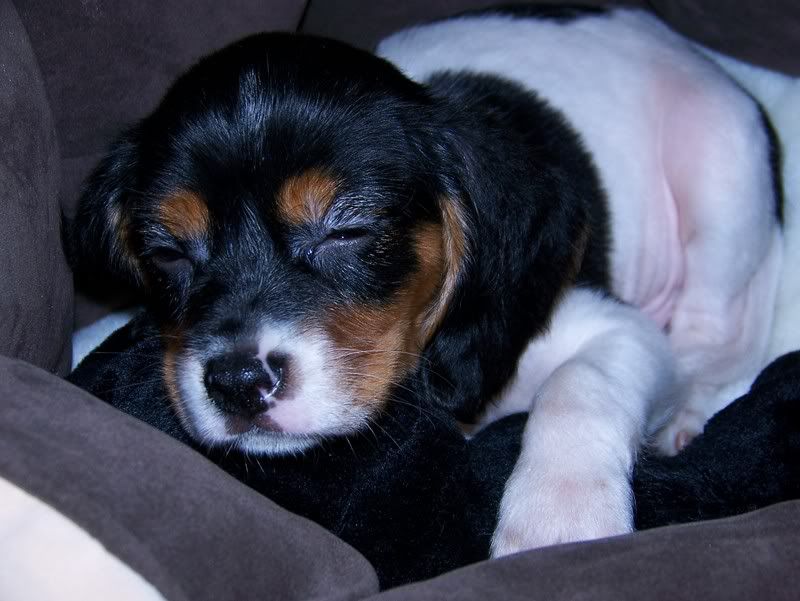 And, here I am checking up on him. Like I said - it's hard to tell if he's faking.