A Beaglier, that is...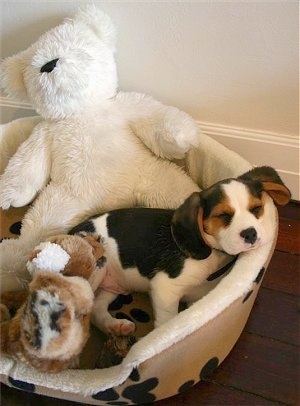 Look, how cute.
A Beaglier is a cross between a Beagle and a Cavalier King Charles spaniel. Since I am a designer dog, it's only fair that my brother is one too. I just adore his coloring, especially the way his ears are black on the outside, and brown underneath...that is just too cool!
He comes home on Thursday. Until then, my mama is bringing a towel with my scent on it to him, and a towel with his scent on it to me, so we can get to know each other before we officially meet.
I'm excited to finally be a big brother!